1. Platz Tourgewinn BUT 2020 KA BRU Beach Boutique Hotel Barra Grande Brazil

5 Übernachtungen im KA BRU Beach Boutique Hotel für 2 Personen inkl. Frühstück  (exkl. Weihnachten / Neujahr / Karneval  – und Ostersaison)
Gültig bis Ende 2021.
Dieses Jahr haben wir einen ganz speziellen Preis für die Hauptgewinner der BUT 2020. Wir veranstalten ein verlängertes Turnier Weekend in Ibiza mit 4 Turnieren und dann am 20 / 21. Juni ein Turnier Weekend im Engadin. Der / Die Spielerinn die alle Turniere spielt und am meisten Stableford Punkte über alle Turniere erreicht gewinnt den Aufenthalt in Brasilien.
Hier der Beschrieb von KA BRU.
Located close to the village of Barra Grande, KA BRU Beach is an intimate beachfront Boutique Hotel nestled at the entrance of stunning Camamu Bay, one of Brazil's great natural wonders.
Representing the best in contemporary Brazilian tropical decor, each of the hotel's six designer rooms feature private terraces where guests can enjoy breath-taking panoramic views over the Bay of Camamu in peaceful solitude. In-room relaxation massages, gorgeous tropical gardens and a stylish, intimate lounge pool bar and restaurant provide the perfect ingredients for an unforgettably romantic getaway.
At KA BRU Beach, guests are treated to a delicious and healthy breakfast sourced from local organic products and prepared according to tasty local recipes. Our lounge restaurant-bar offers a wide range of seasonal drinks, snacks and tropical flavours of Brazil, all happily tailored to suit our client's wishes.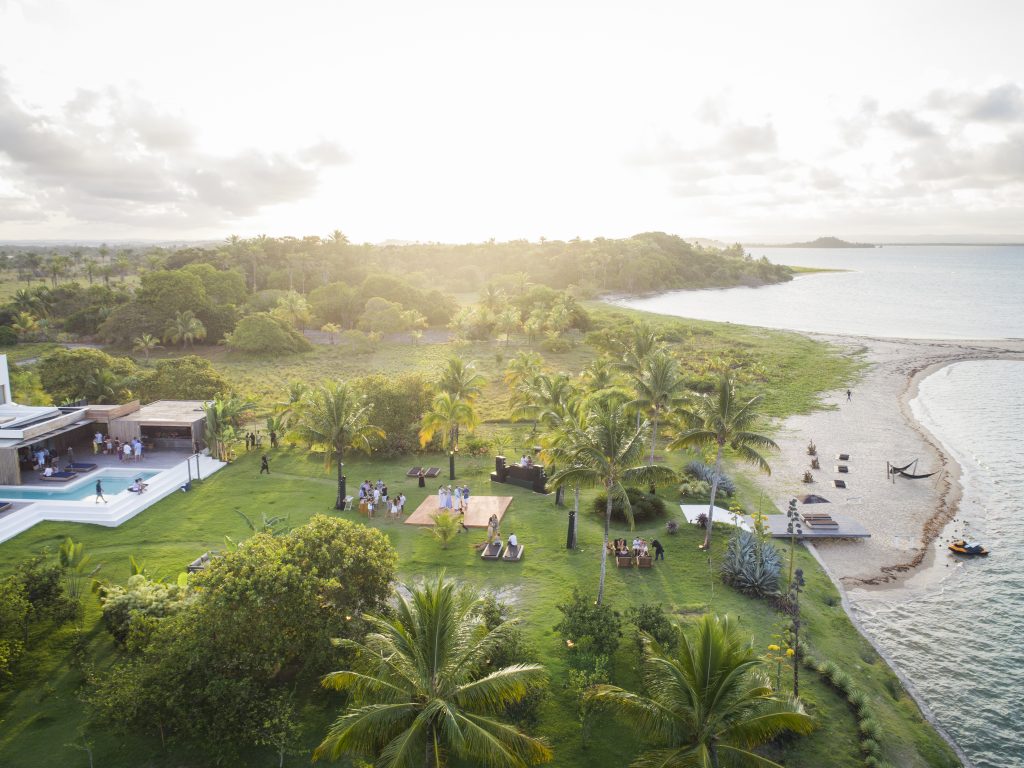 Each of the six stylish and contemporary rooms has its own private terrace where guests can soak up the tranquillity of this natural oasis in peaceful solitude, before enjoying an a la carte dinner and drinks in the hotel's dedicated restaurant and bar.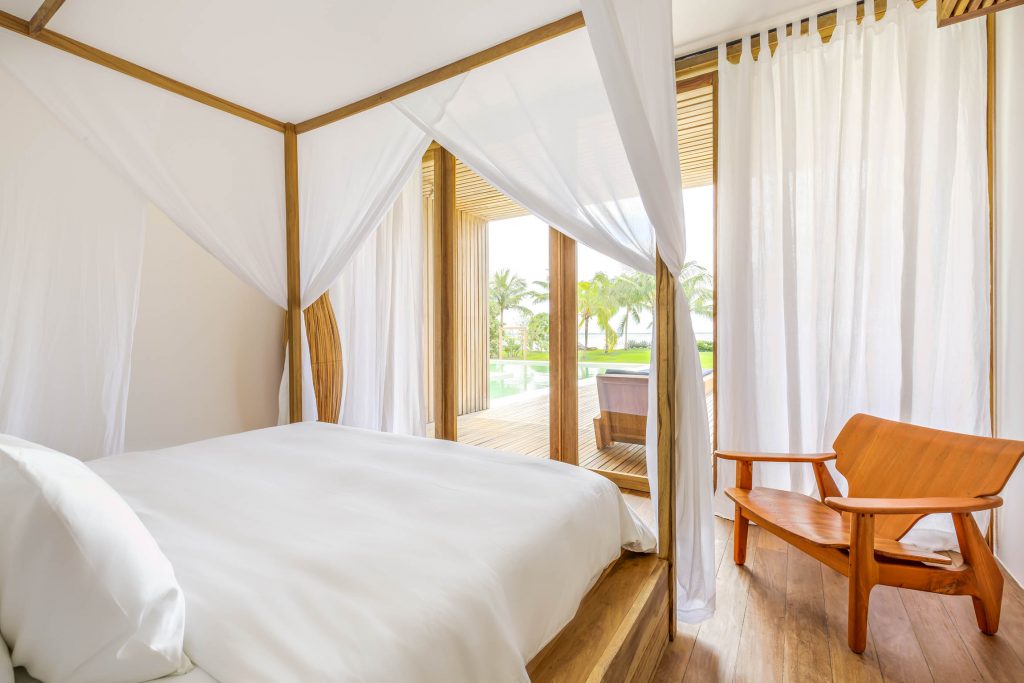 While KA BRU Beach is undoubtedly a stylish destination in a stunning location, what really sets us apart from the crowd is our uniquely personal, home-from-home approach. For example: KA BRU Beach hotel does not have a reception desk: upon arrival, guests are personally greeted in our welcoming and informal living room-style reception area. This personal and familiar approach reflects the essence of the KA BRU Beach experience – we want you to feel like you've come home, but to a home where every possible wish is catered for, and every worry is left at the door.
We welcome all guests with refreshing hand towels, chilled coconut water and, naturally, a traditional Caipirinha.
THE MOVIE :