THE WORLDS NR. 1 TRICKSHOT MAESTRO AS GUEST IN DAVOS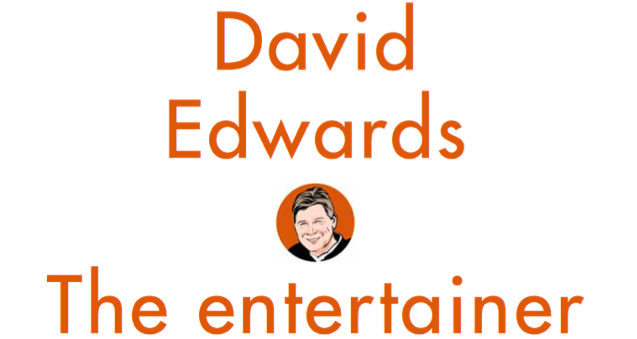 We met two years ago at the World Hickory Open in Scotland, and it didn't take us long to decide how great it would be to have you and the Trick Golf Show at one of our tour stops in Switzerland. The energy you're putting into the grow of the game and the vibe that comes with it are both just outstanding. We're a big fan of how you highlight how much fun this addictive, challenging and on some days truly mind-wrecking sport is!

Give our readers a insight to the life of David Edwards!
What made you commit your public life with so much enthusiasm to helping the game of Golf grow?
After competing in the Open Championship along with the PGA Championship, I managed to gain my PGA European Tour Card at Tour School. I've been a PGA Golf Professional for many years, leading a fantastic life trying to juggle the life of a Club Professional and playing golf. At a certain point, however, I realised that my short game was the weakest part of my game. I missed lots of short putts, but my show made me discover how fun 200 yard putts are!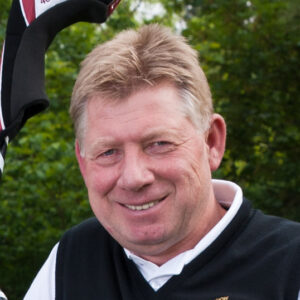 Your skills of making the unexpected happen are both incredibly entertaining and amazing. What can we expect at our final tour stop in Davos?
In Davos, I'll be having lots of fun with the crowd and trying to get a lot of audience participation to entertain everyone as much as possible. Be prepared to be amazed!
 Those who follow you on social media know that your travel schedule almost equals the one of a tour player. Are there any of these once a lifetime "fisherman's tales" you'd share with us?
 Travelling has been a big part of my life ever since I started the shows, heading to some very interesting places around the world. Sharing the range with superstars of the golf game at the 2010 Ryder Cup was a really special experience. Looking back, I particularly remember the unique moment Rory McIlroy was lying on the ground while Louis Oosthuizen was holding the ball off Rory's face for me. I hit the ball, Rory still has his good looks and just recently got married by the way.
Where does the appeal of playing so many different and special clubs during your shows come from?
My sponsor Ping makes all my clubs, and I'm proud to be an ambassador for them on my travels. With every single club, short and long, timing is very important. In my bag I carry putters, hose pipes and a selection of interesting clubs.
I'm sure everyone will benefit from watching my show and see just how important rhythm and control are, no matter what club you use!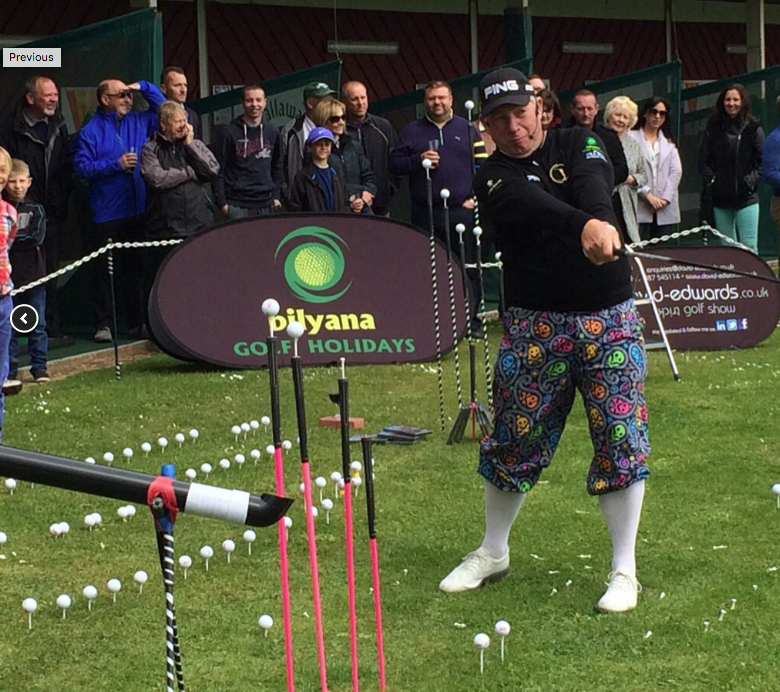 Talking about clubs: On the final weekend in Davos, we'll round up the Bunkers Up tour with Sunday's Hickory Chapman 4 tournament.
I got into Hickory about three years ago and really enjoy the history and traditions of the game. I've also enjoyed reading about the Bunkers Up Tour, and I'm looking forward to being a part of the final tour stop – We're going to have FUN!
Would you recommend playing hickory sticks every now and then to any golfer?
 As a PGA Golf Professional entering the world of Hickory, I had the opportunity to meet lots of new friends from all around the world. I highly recommend trying the Hickory adventure to all of your readers, because as they say: "In fishing you will get hooked!"
Are you going to compete on Sunday's match?
I would be delighted to join the fun on Sunday while trying to get a few Tipps from my new Hickory friends