Out of the Bunker into the Rough by Drew Stevenson Whiteout Golfing Magazine #2 / 2012
out of the bunker, into the rough… 
You can feel it coming. Subtle as it may be. But the iron grip of summer is starting to give way to a little chill in the evening. Days shortening, ever so slightly, as the season drifts gently towards autumn. Yes, change is in the air, invisible yet perceivable all at the same time. But never fear. Change is change, neither good nor bad, and in terms of golf the 'Indian Summer' months of September and October are the best for golfing all round. Unlike the spring, when courses are often recovering from their winter hardships, and your swing needs the cobwebs brushed off it, Autumn provides the culmination of perfect conditions and the peak of your game after a gruelling summer season. A time of rich colours before the pale shades of winter grey and plunging temperatures force a cessation of plastic-bashing hostilities, or a flight to southern climes. Change is constant.
On a global scale you can see it too: change is upon us. The economic freight train of China has undermined and will soon overtake the formally proud US economy. The Euro lurches from crisis to crisis. Gold and oil reach record highs daily – just like my handicap. The Arab Spring looks all but certain to turn into a Summer, Autumn and winter – the way it's going, they might just make it an annual event. Global warming, man made or otherwise, seems certain to drag our species out of the 'Age of Oil' into the 'Age of Technology' – will humanity finally wake up to the insanity of shitting in it's own nest? But, enough with current affairs already. Being a sports freak, there are far more important things afoot.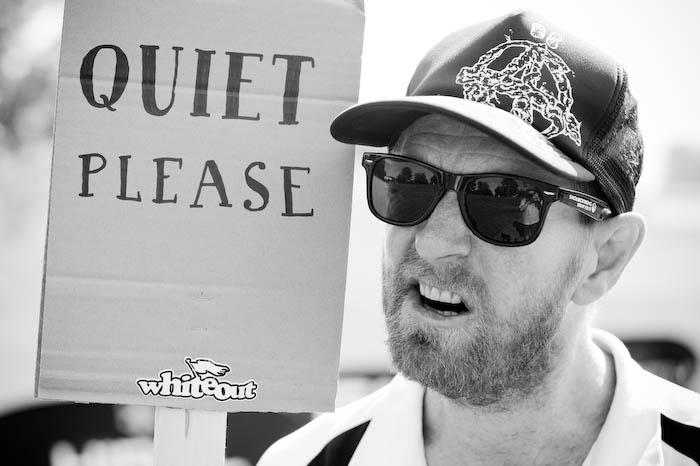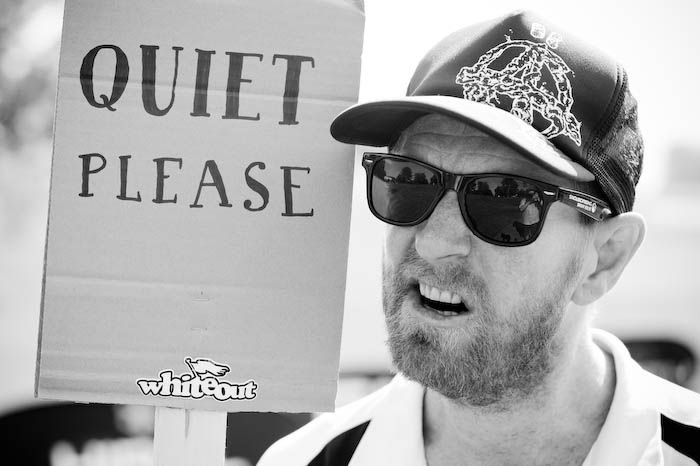 The world of sport is experiencing a state of flux and scandal as juicy as we've seen for many a year. Formula 1, in itself the centre of several scandals recently, sees a changing of the guard where the 24-year old Sebastian Vettel seems all but unstoppable. In tennis, Roger Federer's aura of invincibility has waned and been surpassed, firstly by Nadal and more recently the power of another 24-year old, Novak Djokovic. In football, FIFA is being rocked by corruption scandal and rolled by cameras in the goalmouth, while Spain and Barcelona look set to be all but unbeatable in the foreseeable future. Over in Action Sports, ten-time World Surfing Champion, Kelly Slater is keeping a wary eye on super-rookies Owen Wright and Jordy Smith. Likewise, while X Games calendar boy Shaun White may still be all but unbeatable in the halfpipe, a whole new crew of global stars are set to shine as Snowboarding Slopestyle and Skiiing Halfpipe debuts at the Winter Olympics for 2012. But the most tantalizing of all is, of course – Golf!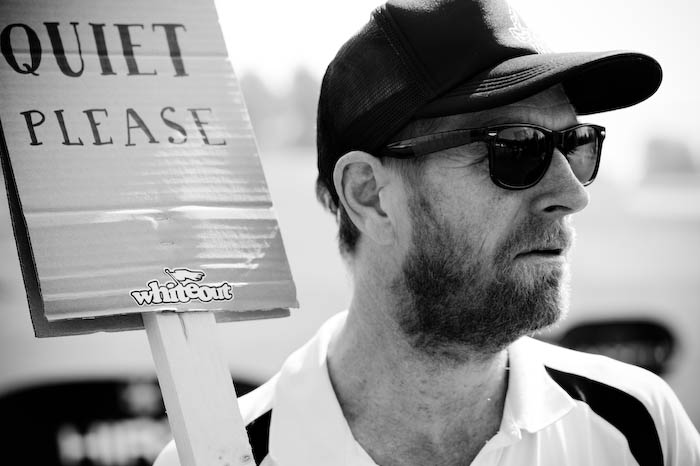 To give credit where credit is due, Tiger Woods may be the best golfer that ever lived – and even if that was not true, he individually has done more for the sport of golf than anyone before him. Besides breaking an ingrained racial stain implemented with almost as much conviction as its all-too-recent sexism, Tiger broke the mould in so many ways. A never seen before power game. Steely nerves combined with unwavering concentration under pressure. A young, fresh, handsome role model with a squeaky clean image… bugger. Just like his image, Tigers golf form has gone to shit, and frankly, it's hard to imagine that either will ever return to close to what they were. Even if it did, the whole world of golf has changed in his self-imposed sabbatical. Despite suffering a meltdown in the last round of the Masters, Rory McIlroy demonstrated just how much of a force he is going to be – already there are claims of 'the new Tiger'. Just recently, US teenager, Patrick Cantalay became the first amateur to card a 60 at a PGA Tour event. The Ryder Cup demonstrated just how great a crowd sport golf can be, as it held the coming-out party for another talent, Rickie Fowler.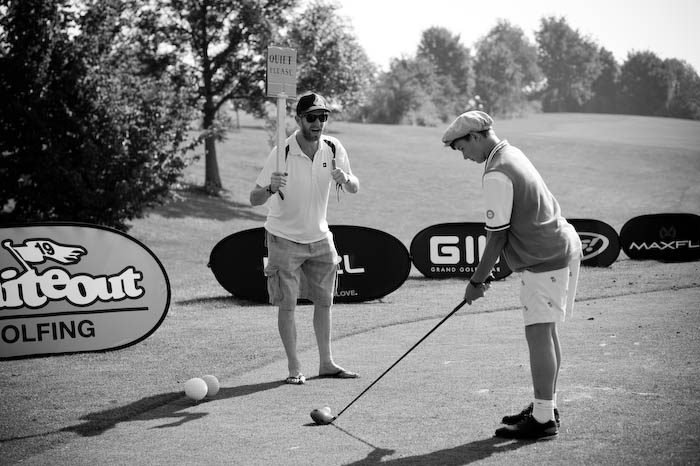 None of this as it happens, came about by chance. From Ernie Els golf foundation in South Africa to the Irish Golf Academy – these changes were put in place a long time ago, with the fruits being enjoyed now.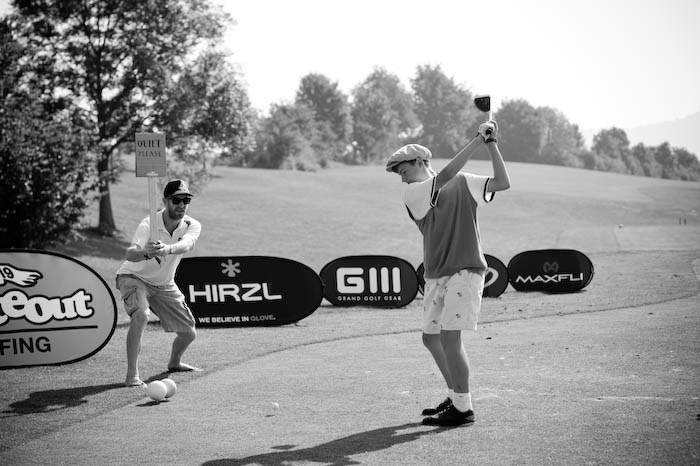 For us in the Whiteout Golfing family, there have been big changes over the last six months as well. A major one being the launch of our first issue, and the completion of the second that you hold in your hand. Our initial photo/filming shoots have happened all over Switzerland and beyond, and we have almost finished our inaugural Bunkers Up Tour. We're not sure which has been the most inspirational: the smiles and laughter, both young and old, of those we have met along the way, or the level of golf we have witnessed… though not necessarily played! Meanwhile, of the many youth development movements that are now taking hold, from the Beach Mountain youth events, work from the Swiss Golf Association to the initiatives from ASG GolfCard Migros and the creation of accessible golf courses, there is one thing we find true. Without the past we would not be in the present, and it is the present that dictates the future. There is change afoot. We like change.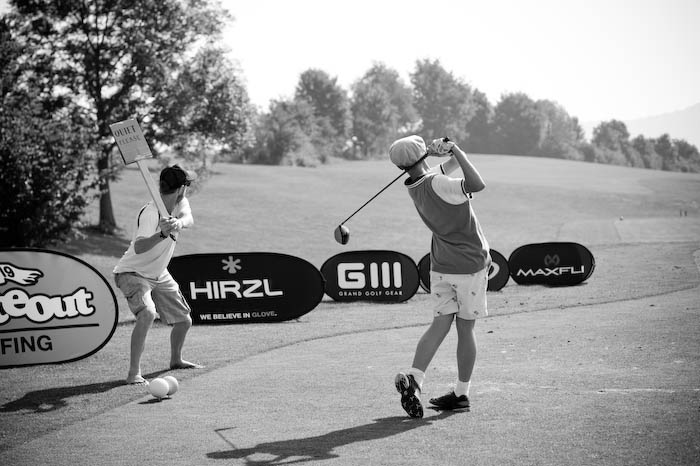 by Drew Stevenson