Spezialwertung Nearest to the Pin Hole 18 The Golf LEADER Magazine Shot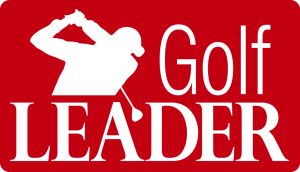 An jedem Turnier, immer Auf Loch 18, gibt es den Nearest to the Pin shot by Golf LEADER Magazine. Die Person die sei es mit einem Chip / Pitch einfach dem letzten Schlag noch nicht auf dem Grün am nächsten beim Pin liegt gewinnt 1 Schachtel Dixon Bälle.

Hier noch ein paar Infos über den Ball:
Zu 100% recycle-fähig! Der Hersteller hat auf die Zugabe von Tungsten, Cobalt und Blei verzichtet. Der Ball ist bis ins Herz *GRÜN*, sogar die Verpackung besteht zu 100% aus Recycling-Material. Das Model EARTH ist in der Kompression mittel-weich, gut zu kontrollieren, nimmt soliden Spin an, resultiert mit einem eher hohen Ballflug. Dieser Ball ist mit 392 Dimple geprägt. In der Natur und mit der Natur!
Hier der Link zu Golf LEADER Magazin