Wilson Staff Golf Preise an den Turnieren

Dank dem grosszügigen Sponsoring von Wilson Staff gibt es an jedem Turnier 2 Golf Bags zu Gewinnen. Als Starter Geschenk bekommt jeder Spieler ein 3er Sleeve Wilson DX2 die sich auch sehr gut als Hickory Golf Bälle eignen!

The new Wilson Staff neXus 3 carry bag has completely re-engineered the carry bag with a 360 degree integrated mechanism. Its sturdy aluminum frame connects the spine, to the new 6-way top, stand, and base to work interdependently. When the base makes contact with the ground, the base continues to remain flat.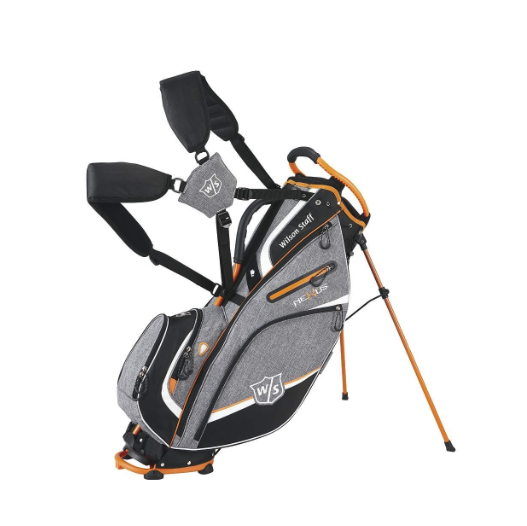 The Wilson Staff Ionix SL is the most simplified carry option in the Wilson Staff line. Weighing just 3.6 pounds, this bag caters to the ultimate walker demanding a comfortable feel and a quick activating stand. With five fashion-forward color options, the Ionix SL captures the attention of all players.